Hipster Hair
Hipster Hairstyles for Men: Options
By
|
Hipster hairstyles for men – hipster haircut
Going hipster? The hipster aesthetic is currently experiencing a big revival, as more and more people are going for that hipster look. You might have the classic hipster clothing pegged, but one of the best ways to build up that perfect hipster look is to get your hair right. Here are some of the best hipster haircuts for men that you can try out.
One of the most popular hipster haircut choices is the mullet. It is a 1980s classic, so it naturally appeals to hipsters. Sport it in the workplace or at parties.  Don't worry, its understated look and charm give it versatility. The mullet is characterized by short sides and a long back. To give it a puffy look, you can use a hairdryer and apply some hair gel or styling wax. Add in some extra style to go for that subtle look or kick in some extra punk.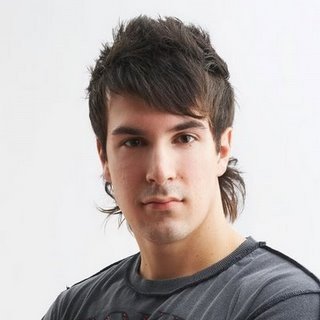 Another hipster haircut look is the Harajuku. It uses razor-cut layers to frame your face. This is usually worn long. The Harajuku involves some dyeing.  It is named after a colorful section in Japan, after all. If you have complete freedom to style your hair.  That is, if you don't have school or work rules to worry about, you can go with a Harajuku. Bleach your hair first, then add in some bright neon colors to either the entire head or just the bangs.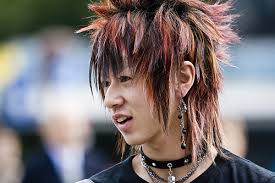 The rockabilly is another classic hipster look. It actually speaks to an entire aesthetic, in terms of music, clothing, and style. It is characterized by close-cropped sides, a short back, and long hair on the crown. This came even earlier than the mullet.  This was around the 1920s. It was more popularly known as the pompadour, either parted to the side or slicked back. It was traditionally achieved with pomade, but nowadays hair gel or styling wax would do. It is one of the best hipster hairstyles men around.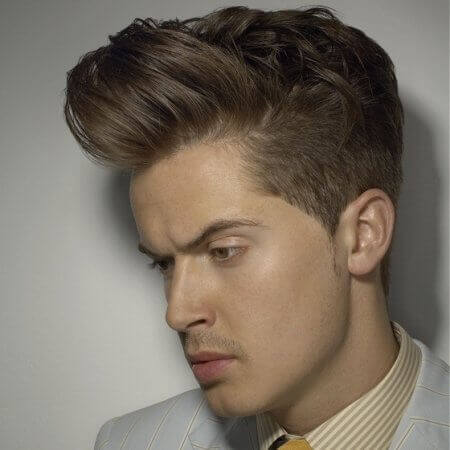 You can also go short and choppy. This is one of the most subtle hipster haircuts. It is best to have some layers cut in for this, although chances are you can pull it off without having to go to a stylist. Use some hair product to style your hair, tousling it up at the top in the direction you want. Put some bangs over your forehead, but don't keep it all down—add some more meticulously-made mess by raising up some clumps. For this hairstyle, the edgier, the better.
The faux hawk is also a popular hairstyle choice for those looking to sport a hipster look. The traditional Mohawk is a more daring choice, with the hair long on top and the sides completely shaved off. However, if for some reason you can't go with a full Mohawk (say, due to so school or work rules) you can go with the softer faux hawk. Just have the sides cut short, and style the top as you would a regular Mohawk. To add an earthier, beaten, downtown vibe you can tousle your hair a bit.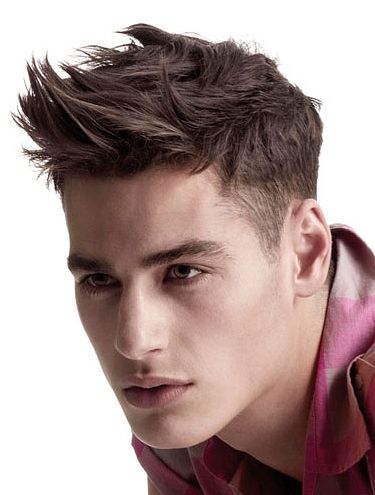 ---