Hipster Hair
Slicked Back Mens Hair With Side Part
By
|
Slicked Back Mens Hair With Side Part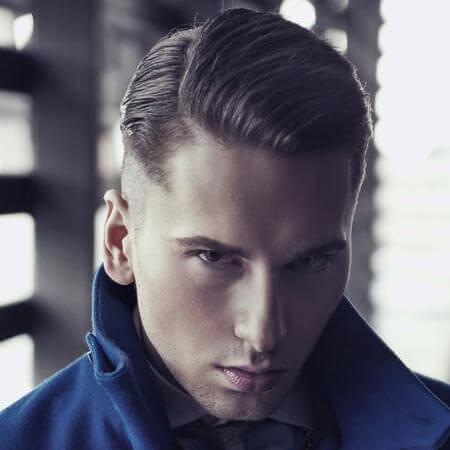 The slicked back hair with side part look is one of the most popular trends for men's haircuts today. With shows like Mad Men and Boardwalk Empire influencing haircuts around the world, we thought we'd take a look at one of the most popular styles around.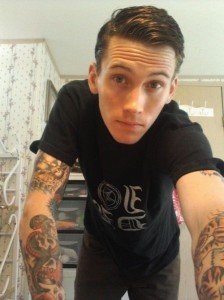 Here's how to get the look.
The Styling
Typically this hair is styled with short back and sides and longer hair on top, and a part on either the left or right side of the head. The undercut shaved sides give the haircut a really modern edge.
Make sure to style your hair while it's still damp. You can prep the hair by using either a salt spray or root lifting product.
Create a part in the hair then blow dry it into the direction you want. Dry the sides back away from your face, and the front of your hair should be dried backwards. The back should be pushed down flat.
Now use either a wax or cream to style the hair. You're best off with something that has strong hold and shine. You can also opt for a wet look gel if you want to go for that much slicker look.
Run whatever product you choose through your hair with your hands then comb into into place.
The Products
---
KMS California Hairplay Sea Salt Hair Spray 6.8 oz / 200 ml hair play
L'Oreal Paris EverStyle Volume Lifting Root Spray, Alcohol-Free, 8.5 Fluid Ounce
Get Groomed Finishing Cream By Redken for Men, 5 Ounce
Wet Look Gel
Tigi Catwalk Session Series Wet Look Gel, 6.76 Ounce
---