Hipster Hair
Everything you Wanted to Know about Hipster Haircut
By
|
Everything you Wanted to Know about Hipster Haircut
Fashionable men across the world know the importance of their haircut. They know that a stylish haircut can get them a glance from all others in their company and also help them to create a favorable impact on friends and colleagues. The hairstyle that has become a rage among teens and stylish guys in their 20s and 30s is the hipster haircut. Essentially this haircut is characterized by an undercut on the sides and back with a full crop of hair on the top of the scalp. Most of the time, this type of haircut gets complimented by a beard.
Like any style people can take it just a bit too far, and there are plenty of sub-types such as Prep-ster, Hippy-ster, Elitist Hipster, Vintage-ster, Hick-sters and so on. If you're getting into the style, you could play it safe for a bit say lose the beard and buy some temp tattoos.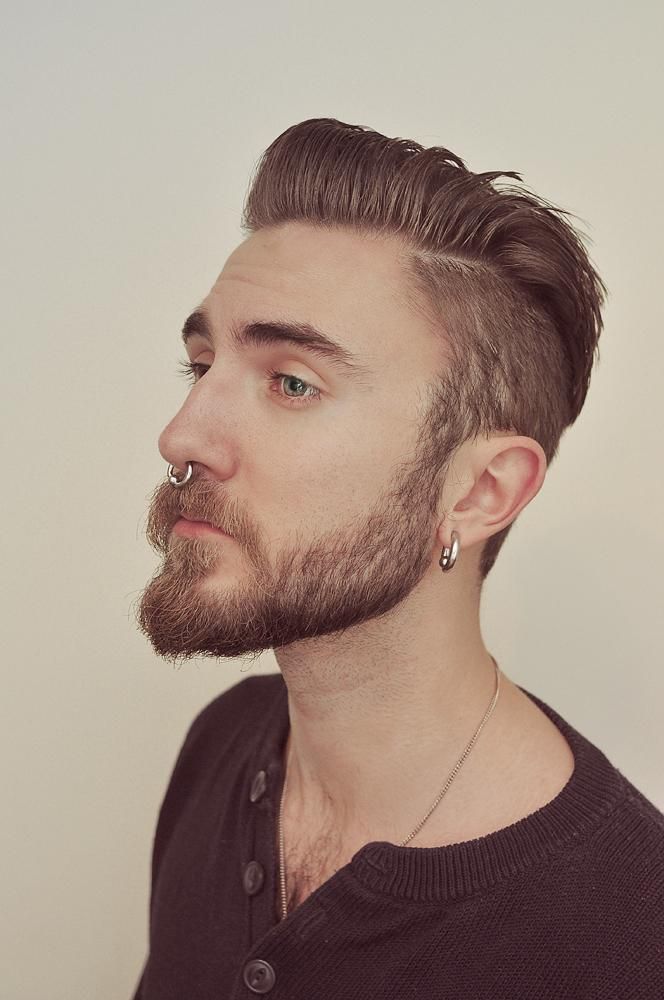 A hipster haircut commonly involves the taper fade haircut as one can see a taper on the sides and the back of the head. In fact, it's better to tell the barber to give you a high fade with 4 inches on the top or an undercut with 3-4 inches on the top if you are interested in this stylish hairstyle. Tell the barber to leave enough hair on the top to allow for slicking, parting, and sweeping. This is a hairstyle that is being sported by beauty conscious men in their 20's and 30's with loads of disposable income. Tattoos have become an integral part of the accessories used by men sporting hipster haircut. Asymmetric hair with tattoos and beard gives a perfect look to a man who has a desire to look different from the crowd.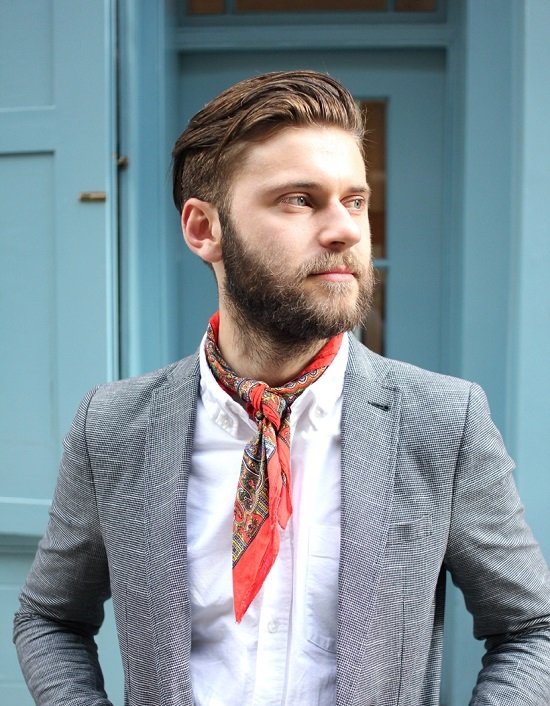 Hipster haircut is one of the more masculine hairstyles and sported mostly by men though some daring women also go for it to catch the attention of men around them. This hairstyle suits men that have a carefree and daring attitude and usually does not go with the image of a stuffy businessman or executive driving round in a company limo. Though a beard is considered a must for hipster haircut, you can sport this haircut without a beard if you cannot grow it.
The good thing about a hipster haircut is that you can choose to slick long hair at the front and the top backwards or wear them on the forehead. You can also choose to have a parting on the side with hair swept sideways. No matter what the style to choose to go with hipster haircut, you are certain to impress the crowd, especially the girls if you have the attitude and swagger to go with your hairstyle.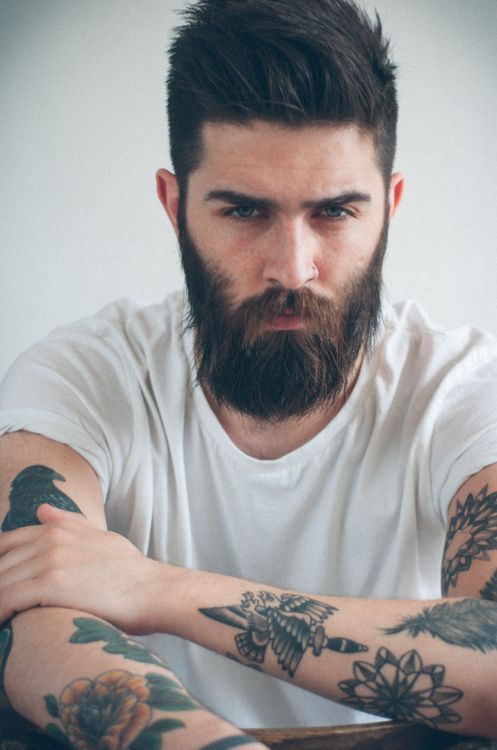 ---
---
---
Below find some of the top rated Brilliantine product, as chosen by the team at Mens Hairstyle Guide
JS Sloane Mediumweight Brilliantine
This is easily the best brilliantine we have come across, in fact it is the hair product of choice for the owner of this site. A great scent and it keeps your hair in place all day long. Perfect for all the styling brilliantine is known for – slicked back hair, side parts, styling undercuts and more. A fantastic product.
Joico Brilliantine Pomade Unisex, 1.7 Ounce
This brilliantine is a little on the expensive side, but just take a look at those reviews – people love it! Definitely a product worth considering if you're willing to spend the extra money.
---